Spitfire Assault
PROTOTYPING, NOT COMPLETE.

Credits
Liam West (DevLiamW)
Controls
Xbox Controller required.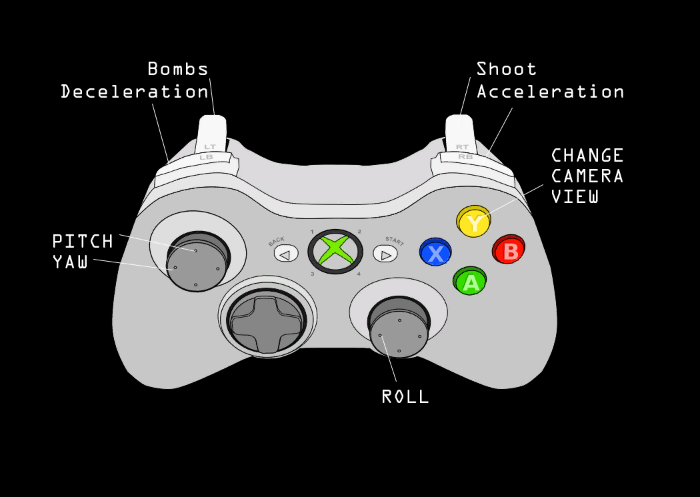 Left Analog Stick (X axis) = yaw, slight roll
Left Analog Stick (Y axis) = pitch
Right Analog Stick (X axis) = roll
Left bumper (hold) = decelerate
Right bumper (hold) = accelerate
Y button = changes camera view
Right trigger = Shoots bullets
Left trigger = Drops bombs (Only in different camera view)
Summary
You are a pilot of the iconic 'Supermarine Spitfire' aircraft during WW2, flying across vast enemy territory. Use split second decision making to evade the path of the bullets. Try destroy all main objectives with the immense fire power of the aircraft.
Features
Shoot turrets.
Evade projectiles.
Fly an aircraft.
Collect crates with more ammunition to shoot down the objectives.
Plans for the future
This is an on-going project so there is a lot to add. I plan to develop this as a co-op game mode, 1 player will have to fly the aircraft and shoot from the wings, while the other will be able to switch between dropping bombs or using a turret at the back of the Spitfire. Smoother controls will be added, aesthetic and intractable upgrades from a shop and different types of enemies.
Links
Install instructions
1. Download.
2. Open folder.
3. Run the .exe file.